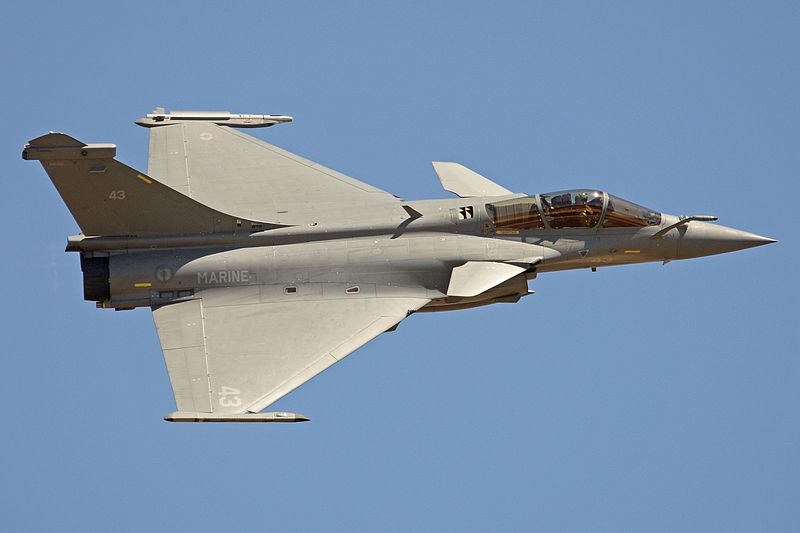 PM Re-writes History on Defence Self Reliance
12/07/2020
IN his latest Mann-ki-baat address on June 28, 2020, the prime minister expressed some extraordinary views on defence manufacturing and self-reliance before independence, since then, and he took office in 2014. His own words, as per the official transcript in English, were:  "Before independence, in the realm of the defence sector, our country was ahead of many countries in the world. There used to be a multitude of ordnance factories. Many countries that lagged behind us then, are ahead of us now. After independence, we should have made efforts in the defence sector, taking advantage of our prior experience… we did not. But today, in the fields of defence and technology, India is relentlessly endeavouring to advance on those fronts… India is taking strides towards self-reliance."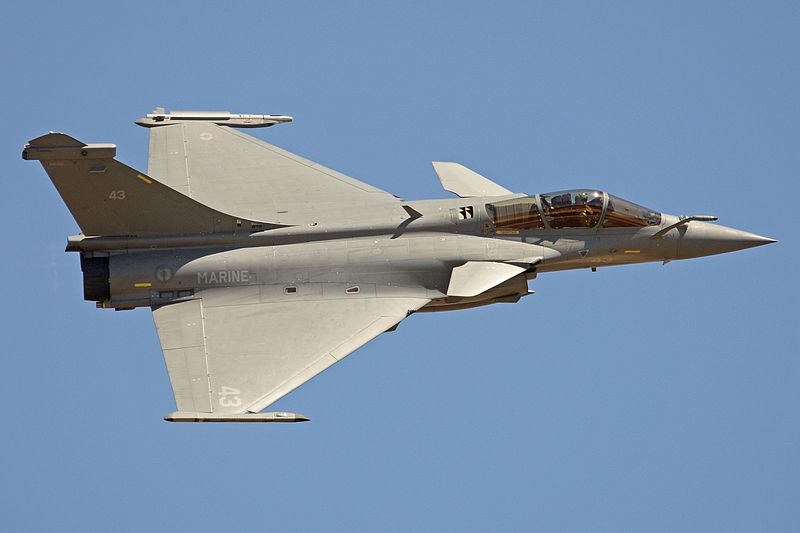 Courtesy: commons.wikimedia.org
On hearing it live, or on reading the transcript, one may think the PM must have had a lapse of memory or that he meant to say something else. But a scan of his other recent speeches reveals that he has been building up this narrative for some time, and that his comments were more than off-hand remarks with some misstatements.
For instance, at the inauguration of DefExpo in Lucknow on February 5, 2020, PM had said: "Post Independence, we did not use our defence opportunities and abilities to the full potential. Our policies and strategies remained focused on import. India thus became the largest arms importer in the world." After 2014, he continued, the government had undertaken several policy reforms, and spoke about turning India into a manufacturing hub for military platforms.
However, the reality of defence technology development and manufacturing before, and especially after independence, and trends in self-reliance in these sectors since the BJP-NDA government took office, are very different.
PRE-INDEPENDENCE
The story before independence is really quite straight forward. All defence-related facilities built in India before independence operated by colonial powers to sustain colonial rule by force, and not to build technical capabilities of Indians who mostly did not own or run these units.
The "multitude of ordnance factories" the PM referred to were set up by colonial powers to supply munitions and small arms to their occupying forces locally, obviating a long supply chain from Britain/Europe.
The first ordnance factory to manufacture gunpowder was set up in 1712 by the Dutch Ostend company in Ichhapur. In 1775, the British East India Company set up a Board of Ordnance at Fort William in Kolkata, another Gunpowder Factory in Icchapur in 1787 where a Gun Factory was later established in 1904, and a Gun Carriage Agency in Cossipore in 1801, which has continued to this day as the Gun & Shell Factory. The British set up 18 such ordnance factories that were used in support of colonial rule in India and to aid their war effort in Asia during the Second World War. These have been majorly refurbished and 21 additional ordnance factories established in India since 1947.
Hindustan Aircraft Limited was set up at Bangalore in 1940 by Walchand Hirachand, eyeing the potential of civil aviation in India. The British Indian government bought 25 per cent shares in 1941 and appointed a senior Royal Air Force officer as director. The British nationalised the company in 1942 and, in 1943, handed it over to the US Air Force which made it the major Asian overhaul and servicing centre for US and allied military aircraft operating in the region.
Two other major defence units were also set up to support British colonial trade and military interests, the Garden Reach and Mazagon Docks. The latter dates back to 1774 to service ships of the East India Company, and later evolved as companies like P&O and British India Steam Navigation.  It was nationalised in 1960 and became a major warship development facility.
So, a few defence industries were indeed set up by the British in India, but only to support the colonial army and police against the Indian people. Just a few, like Hindustan Aircraft, were relatively modern but confined mostly to servicing and overhaul. By no stretch of imagination, even one as fertile as the PM's, could these be seen as advanced defence technologies of the time, or as promoting Indian capabilities.
POST-INDEPENDENCE
The PM's narrative that no advances were made in defence industries after 1947 "taking advantage of (this limited) prior experience," shows him to be constructing some parallel universe. Some cursory examples would illustrate this.
Independent India embarked on a path of self-reliance in science, technology and industry, including space and nuclear energy. By the late 1950s, India had started work on nuclear energy, making indigenous nuclear power plants by the 1970s. In parallel, India had also started work on nuclear weapons and production of fissile material, enabling the so-called peaceful nuclear explosion in Pokhran in 1971 when Indira Gandhi was PM. This "bomb in the basement" was later weaponised and brought into the open two decades later when Vajpayee was PM.
The space programme, which successfully developed its PSLV rockets and low-earth-orbit satellites for development applications, also spun-off defence technologies. In 1983 various Indian space technologies were brought together in the Integrated Guided Missile Development Programme (IGMDP) led by APJ Abdul Kalam under the aegis of the Defence Research & Development Organisation (DRDO) with assistance of the ordnance factories. IGMDP was closed in 2008 after successful completion of the development phase of the Prithvi surface-to-surface, Trishul and Akash surface-to-air, and Nag anti-tank missiles. The longer range Agni was separately developed and tested in 1989. All these are now in service in varying degrees of induction. These technologies were developed in the face of extreme sanctions by the US and its allies under the USA's Missile Technology Control Regime! Later, the Brahmos supersonic cruise missile was jointly developed with Russia and manufactured in India.
Hindustan Aeronautics Ltd (HAL) formed in 1964, and today India's largest PSU by far, started designing its first fighter, the HF-24 Marut, in 1956, led by famed German designer Kurt Tank, brought in personally by PM Nehru. The HF-24 had advanced aerodynamics but suffered fatally from an under-powered engine and no country would provide an alternative. However HAL designed and manufactured its own basic trainer HT-2 and first-level jet trainer the HJT-16, on which two generations of trainee pilots cut their teeth in the 1960s and 70s. HAL also manufactured the Folland Gnat under license, and later close to 200 upgraded fighters christened Ajeet, which became famous for its superiority over the US origin F-86 Sabres, considered the best dogfighter of that era, during the 1965 war against Pakistan.
These were followed by licensed-manufacture of many Indian Air Force frontline fighter jets such as the MiG- 21, 23, 27 and 29, Anglo-French Jaguar, Mirage-2000, Sukhoi 30 MkI and many helicopters such as the Cheetah, Chetak, HAL's own advanced light helicopters and the forthcoming Russia-designed Kamov Helicopters. HAL is currently undertaking serial production of DRDO's indigenous Tejas Light Combat Aircraft.
Post-independence ordnance factories from the 1960s onwards made several weapons such as the indigenous INSAS rifle, Russian-origin T-92 tanks, the Indian Main Battle Tank, Arjun, armoured vehicles and troop carriers, and so on.
The shipyards at Mazagon, Visakhapatnam, Goa and Garden Reach have built numerous frigates, destroyers, submarines under-license, and have indigenously designed and built a nuclear-powered submarine and aircraft carrier.
All these and many other projects were taken up or initiated after 1947 and before 2014, before the present PM took office. Were these not efforts in defence manufacturing after independence, which PM thinks India did not make? Do all these endeavours by a long line of scientists, engineers and workers count for nothing?
Much has been written by commentators, including this writer, about the many weaknesses and failures during this period, such as serial license-manufacturing, low R&D output and high dependence on imports even in indigenous military hardware.
Despite these shortcomings, however, is India today not ahead of many other countries in defence manufacture? Is India not among just a dozen or so countries that have designed and manufactured their own missiles, submarines, aircraft carriers, fighter aircraft and helicopters? Is it not unpardonable for a PM from a self-proclaimed "nationalist" party to deny these national achievements?
It is indeed an irony that almost all military acquisitions since 2014 have been outright purchases from abroad, with no major indigenously developed defence hardware project having been initiated. It is also hugely worrisome that, instead of the hard grind that such indigenous R&D requires, the present government has continually hiked FDI limits in defence manufacturing in the wholly mistaken belief that foreign companies will bring in advanced technologies into India. Does the PM truly believe that foreign defence majors will help India become self-reliant and a global hub in defence manufacturing?
The alternative reality that the PM is seeking to create is beyond belief. Perhaps it is driven by wanting to somehow downplay the work done under previous governments, especially during the tenure of the Nehru-Gandhi family. Whatever the motivation, the PM's post-truth version of defence manufacturing in post-independent India will not pass muster. The sooner he abandons this narrative the better for India.