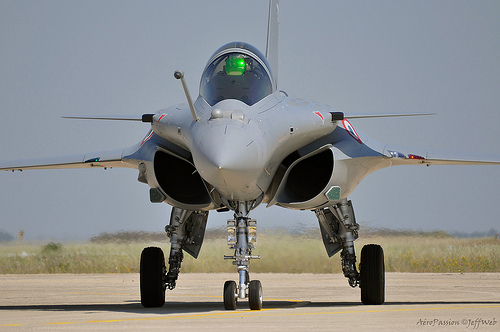 Anil Ambani Emerges from the Shadows of Modis Rafale Deal
16/12/2017
Modi's Rafale Deal has raised a number of questions. How is it that the need for 126 Medium Multi Role Combat Aircraft (MMRCA) for the Indian Air Force, suddenly dropped to only 26 in three years? How is it that the price per aircraft rose from $81 million in 2012, to $243 million in 2015? Or by three times per aircraft, even taking inflation into account. What changed in the intervening three years between the two deals " the UPA's in 2012 and Modi's in 2015? And even more curious, who took these decisions and how? Why is there so much secrecy attached to this particular deal, when we know that most of the corruption in mega arms deals flows from secrecy and ad hoc decision making?
While all of this is a matter of controversy, what has been missing in this debate, is the question cui bono? Or who benefits? And suddenly, we find that it is Anil Ambani, one of the major beneficiaries of the 2G licensing scam, who is also the beneficiary of the Rafale Deal. In scrapping the original contract for 126 aircraft, the HAL agreement to share technology and produce the Rafale aircraft has also been scrapped. Instead, Anil Ambani's Reliance, which has numerous red marked loans from the banks, has emerged as Dassault's new partner in the new Modi Rafale Deal.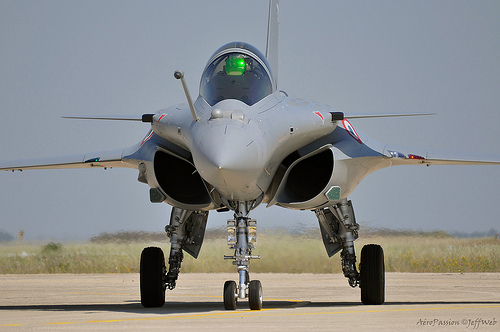 All defence deals have a mandatory 50 per cent offset clause meaning that 50 per cent of the final sales price will have to be spent in India. As a part of the new Modi RafaleDealâ, 2G scam tainted Anil Ambani's Reliance, is set to walk away with Rs 21,000 crore " or nearly 70 per cent " of the total of Rs 30,000 crore offset pie. The rest 30 per cent is being shared by Bharat Electronics, Bharat Dynamics, and other defence contractors.
How did Anil Ambani's company, Reliance Aerostructure, formed as a joint venture between Dassault and Reliance Group (Anil Ambani's Reliance Group), get the lion's share of the Rafale offset? What happened to Hindustan Aeronautics Ltd (HAL), the agreed collaboration partner in the original deal? Even two days before the deal was being signed by Modi in Paris, Jaishankar, the foreign secretary, debunked reports that HAL was being ditched as Dassault's partner in the Rafale deal. Apparently, even the top echelons of India's bureaucracy, were unaware that India's premiere aerospace company HAL, was being discarded in favour of Anil Ambani's Reliance, which has no experience in manufacturing anything, let alone as complex a piece of machinery as a modern fighter aircraft. If this is not a freely gifted government largesse, what is it? And lest we forget, the amount involved is a staggering Rs 21,000 crore, fully two-thirds of what CBI, in the 2G case charge sheet, computed as the extent of the fraud. And these are not presumptive loss figures of the CAG, which can be questioned. These are actual figures that Reliance stands to gain as offset contracts from Dassault, and its other partners.
Though the CBI charge sheet in the 2G case does not include Anil Ambani as one of the accused, three of his top executives " Gautam Doshi, Surendra Pipara and Hari Nair " in the Reliance Anil Dhirubhai Ambani Group (RDAG), as well as Reliance Telecom Ltd, a part of the Anil Ambani's Reliance, were charged with fraud. As CAG had identified, and the CBI charge sheet lays out in great details, Anil Amabani's Reliance had used SWAN Telecom as a front company for bidding for the 2G spectrum. Reliance Telecom was itself not entitled to bid, as it already held a telecom license. The entire capital of SWAN Telecom came from Reliance, using a number of other companies " such as Zebra, Parrot, Cheetah, and so on, names probably picked up by visiting the nearest zoo! The amount transferred in this way, was in excess of Rs 1,000 crore. When asked in the CBI Court, how come such large sums were transferred from his company to SWAN Telecom without his involvement, he claimed that he has no recollection of these transactions! A thousand crore worth of memory loss!
So what was the 2G scam about and why is Rafale a parallel? Apart from Anil Ambani as a common factor in both?
The 2G scam was not simply about a bad A Raja colluding with some unsavoury characters and receiving bribes. It was selling 2G spectrum, which is needed by all cellular operators, at one tenth of its market price. While the telecom companies got this spectrum at a dirt cheap price, Raja and his friends and family received a cut from the savings that the telecom companies were making. The core of the 2G scam was the killing the telecom companies were making by getting spectrum at throw away prices.
Lest we are accused of manufacturing figures, let us remember that the shares of the telecom companies sky rocketed, after receiving the licenses, courtesy Raja. That is how we can compute the market value of the spectrum. The companies, who had secured the licenses, had no other assets: no infrastructure, no capital, not even a subscriber base. Once they secured their licenses, they were able to sell a part of their shares, and recoup their entire license fee, even before starting their operations.
It was not just Raja and the Telecom department which was involved. Public sector banks including Punjab National Bank, State Bank of India, and other banks gave loans to these companies. Anil Ambani's front, Swan Telecom had secured loans from public sector banks to the tune of Rs 3,000 crore, all of which it turned into Non Performing Assets (NPA's) once the Supreme Court struck down Raja's so-called First Come First Served scheme of awarding licenses.
The question we have to ask, if spectrum is public property, what are the offsets in the defence deals? In the original 2012 Rafale deal, the offsets were treated as a part of the deal. That is why HAL was chosen as the defence contractor, who would indigenise the production of the Rafale aircraft. In the Modi Deal of 2015, the defence partner was left open till suddenly, Anil Ambani appeared on the scene and is now walking away with the lion's share of the deal.
Offsets are created out of government defence contracts and are very much of the economic largesse that the government can bestow on its favoured parties. In the original Rafale agreement, it was HAL. Under the Modi dispensation, it is Anil Ambani. Clearly, we are back to secretive negotiations, behind the scene deal making, and favouring private parties in claiming a major part of defence contracts.
We could have understood if Anil Ambani had strong credentials in either manufacturing, or even running his companies successfully. As we have noted, his companies have provided largely services. He has no successful record in running any manufacturing business, not even soaps or detergents. Let alone one of the most complex piece of machinery, a fighter aircraft with complex avionics.
Even if he did not have credentials in manufacturing, we could have understood if he had a successful financial record. Here too, his record is dismal. He has managed to run RCom, his telecom company down to the ground, and is now facing insolvency proceedings. His loans to banks have been red lined, meaning that he is unable to pay back his loans in time. He has not yet been declared a defaulter, but is perilously close to it. How come such a conglomerate, with no record in manufacturing, and a dismal record in running his companies, is the favoured partner for Dassault and its offsets?
If we raise such issues, we will be immediately accused of being anti-national and hamstringing Indian defence efforts. How getting less number of aircraft and sabotaging HAL becomes nationalist, may be difficult to figure out for most people; except for the Modi bhakts. We can be also accused of being anti-Gujarat, as Modi is saying about his critics. Of course, Gujarat apparently means only Ambanis and Adanis, and not the people of Gujarat, who have benefitted from a dismal human development record. This is indeed Modi's Gujarat model.