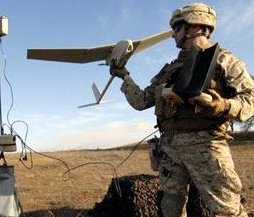 What Direction US-India Defence Deals?
30/01/2015
To nobody's surprise, India and the US led by BJP's PM Narendra Modi and the Democrat President Barrack Obama renewed the 10-year Defence Framework Agreement first entered into by governments led by the Republican President George W. Bush and UPA's Prime Minister Manmohan Singh in 2005, and which was due to expire in August this year. The US might have expected that the Defence Framework would open the doors for India to become a full-fledged military ally with all that entails. India might have thought it would unlock the doors for receiving advanced US defence and other advanced technologies. But the reality has been somewhat different, at least till now.
The US has certainly gained a great deal. The past decade has paid rich dividends. From a negligible role in supply of defence equipment to India, the US has chalked up close to $10 billion (Rs.60,000 crores) worth of military hardware sales to India and has rapidly swept into first place among India's arms suppliers. But the Americans are still vocally unhappy at not having been awarded the lucrative multi-billion contract for the 126 Multi-Role Combat Aircraft which ultimately went to France's Rafale. In strategic terms, however much the US has managed to rope India into its alliance especially with respect to China, any government in India will find it difficult to go beyond a certain point.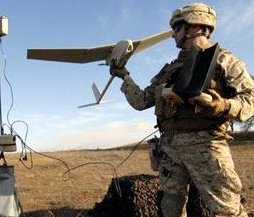 Image Courtesy: AeroVironment Inc
Soldier ready to launch RQ-11B Raven mini UAV: base station is also seen
India has sought, and obtained, several major items of proven hardware for which even near-competitors in their class are not available from other countries. But these have all been outright purchases of several expensive items such as P8i reconnaissance and early warning aircraft, Apache assault helicopters, Chinook heavy-life choppers, C130J Hercules and C17 Globemaster transporters. But all of these are in relatively small numbers, with little or no transfer of technology, and in technological terms India has gained little in terms of high-tech capability.
India has been keen to go beyond a buyer-seller relationship towards actual transfer of advanced technology, especially with the Modi government's new mantra of "Make in India," But this has made little headway over the past few years. Even though 17 items were identified for possible collaboration, none had so far fructified and the Defence Technology and Trade Initiative (DTTI) has not taken off at all, with the US looking more at trade and India at technology. The agreements announced during President Obama's visit to India are to be seen against this background.
New Deals on Offer
Four items of hardware have been agreed for the first time under DTTI for manufacturing in India, presumably along with some upgradation as we shall see, and two technology areas have been identified for examination as regards co-development. Knowing that co-development and even simply manufacturing in India are new areas in the US-India relationship, these four projects are termed as "pathfinder" projects which would be used to understand processes and modalities of collaboration including institutional arrangements.
The four DTTI projects agreed on are "next generation" hand-launched Raven Mini UAVs (unmanned aerial vehicles), roll-on roll-off surveillance and other kits for C-130 J Hercules transporters, Mobile Electric Hybrid Power Source (MEHPS) for grid-independent power generation especially in remote areas, and Uniform Integrated Protection Ensemble Increment 2 (UIPE-I2), apparel for protection of soldiers against chemical and biological weapons. Let us look at each briefly.
The Raven mini UAVs are the world's most sold and battle tested mini UAVs in operation since 2005 meant for battlefield 'over the hill' and 'around the corner' surveillance, reconnaissance and intelligence gathering. The RQ11B Raven made by AeroVironment Inc was selected by the US Army after a vigorous competition and went into production in 2006.
The Raven weighs around 1.9kg, can fly continuously for 60-90 minutes or 10km, operating around 500 feet above ground level and at altitudes of 15,000 feet above sea level. They are launched by hand (see picture) and operate on electric motors. They are equipped with high resolution colour video as well as infra-red cameras, and can be flown fully remote-controlled from the ground station or can also fly completely autonomous pre-programmed missions guided by GPS.
Raven Mini UAVs have been extensively used in combat operations in both rural and urban theatres by US special forces, Marines and Army in Afghanistan and Iraq, and elsewhere such as in UN missions in Uganda and Burundi. Around 20,000 Raven UAVs have been sold so far, by far the most of any mini UAV, with users in over 40 countries apart from the US including Australia, Holland, Italy, Denmark, Spain… and Pakistan, which was supplied 85 Ravens in 2011! This last bit of information does not seem to have bothered the Indian side, unlike when a major objection to the F-16 offer was that the aircraft was also in use by Pakistan.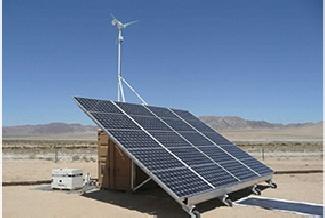 One model of MEHPS
It appears that the idea is to manufacture in India a tested and proven mini UAV, perhaps with some modifications, for use by Indian military and paramilitary forces, and also tap into the large international demand using the Indian manufacturing base. The OEM AeroVironment Inc already has a 2013 agreement for manufacture of various products with Bengaluru-based Dynamatics Ltd, a well-known precision manufacturer with considerable prior experience working with aeronautics majors such as Bell helicopters.
However, the big question this deal raises is regarding the fate of India's indigenous mini UAVs developed by DRDO and National Aeronautics laboratory (NAL), Bengaluru. The Imperial Eagle, Golden Hawk and Pushpak have very similar configurations to the Raven which, if acquired and manufactured in large numbers, may render the indigenous UAVs redundant. Would not some more determined effort in development and productionization of the Indian-designed mini UAVs have made sense? Is this what "Make in India" is to mean?
Other Agreed Projects
Little is known about what exactly the roll-on-roll-off suites for the Hercules 130J are, except what the term itself suggests, namely that they are add-on hardware that can be rapidly placed on board the transporter when required. Some reports say they are primarily for surveillance, while others speak of weaponization and self-protection suites. What we do know is that assembly of these suites in India cannot be of any substantial financial or technological significance since the Indian Air Force has only 11 Hercules C130J aircraft, and the numbers are simply too small for any serious manufacturing programme. Why could these not have been covered under normal offset programmes?
Another technology taken up under DTTI is Mobile Electric Hybrid Power Source (MEHPS), which are portable systems to deliver reliable off-grid electricity supplementing diesel as a fuel source in generators mostly with solar power, especially suitable for remote locations and in general reducing the fossil-fuel component and running costs of military or paramilitary stations or operations. Usually MEHPS units comprise integrated power generation by a combination of polymer electrolyte membrane fuel cells, lithium-ion batteries, solid hydrogen and solar photo-voltaic (PV) panels.
The technology itself is relatively new in the form of deployable systems. The US Army and Marine Corps are themselves expected to begin large scale acquisition and deployment of MEHPS Units during 2015. MEHPS are a generic term covering a variety of devices for off-grid smart power systems with output that could range from 300W to 800kW. It is not known what configuration or range of options has been selected for India.
The fourth technology selected is the Uniform Integrated Protection Ensemble or UIPE Increment 2 (UIPE-I2) which, safe to say, will be a custom modification of the UIPE-I1 currently being deployed in the US military. These are essentially suits, designed to fit over conventional uniforms with gear, to protect soldiers from chemical and biological (CB) agents. The UIPE is a lightweight system that also reduces heat stress of the soldier wearing multiple clothing and protective gear. UIPE also provides for continued protection from CB agents even after contamination by oil, lubricants etc as would be expected under battlefield conditions. Again further details are not known.
Co-Development Technologies
Besides the above, two technologies have been identified under DTTI for co-development as against just manufacturing in India. The US and India are said to have agreed to set up Working Groups to explore joint development of very generically termed "aircraft carrier technologies" and jet engines. These two are very different animals and it is somewhat of a mystery why they have been put in the same list.
Whereas details are not forthcoming from authoritative sources, it is believed that India has expressed interest in acquiring electro-magnetic aircraft launch systems for its indigenously made aircraft carriers of which two are in the pipeline. This system is not suitable for the INS Vikramaditya, the refitted Russian-made Admiral Gorshkov, which has a ski-jump deck.
Aircraft carriers, albeit in very small numbers, have been an integral and important part of the Indian Navy doctrine for as long as one can remember. But the retirement of the venerable INS Vikrant and near-retirement of INS Virat has left the Navy without an effective carrier fleet in both the East and West waters. The slow pace of building the two indigenous carriers is therefore a matter of deep concern. The carrier fleets are also very weak in anti-submarine capability and steps being taken to rectify this serious lacuna are also very slow and of questionable efficacy.
It is interesting that India has chosen to address one small even if important issue in carrier technology under the US-India DTTI. Once again, since India currently has only two aircraft carriers in its sights, this technology has limited application beyond this immediate project. Co-development too is actually a misnomer since the technology has already been developed by the US and only requires to be customized to the Indian-built carriers.
The second technology area identified for co-development is jet engines. Many countries have capability to design and make airframes, but capabilities for aero-engines is the holy grail of aviation technology, and any country would love to possess such capability. But, completely on the opposite end of the scale compared to the carrier launch system, "jet engines" is so general a term that co-development loses meaning.
Perhaps without saying so, what is being explored is some collaborative arrangement for manufacture or extended versions involving the General Electric F-414 engines, 99 of which India has ordered for its Tejas indigenous Light Combat Aircraft (LCA) Tejas. What is likely to be involved is anybody's guess at this stage, and the Working Group has its work cut out to define an actual project!
But with India building the Tejas, having already acquired the Rafale, and having decided upon co-development of the Fifth Generation Fighter with Russia, there seems to be no particular programme calling for development of a new engine series that would allow India the opportunity to acquire design capability. The DTTI agreement with the US is certainly not going to fill this gap.
Make in India: barking up the wrong tree And that brings us to the larger question. What are the longer-term, broader objectives of these identified DTTI projects, besides the project specifics themselves? The projects agreed under DTTI are a mixed bag, with few of either great technological importance or commercial significance with the possible exception of the raven mini UAVs, but at the cost of Indian-made systems. None of thtese projects are going to set the Yamuna or the Potomac on fire!
It is now becoming more evident that the Modi government's "Make in India" is mainly about manufacturing in India and a few companies making some money possibly through exports, even if this is only through licensed or sub-contracted production. What India really requires in order to escape the present trap of serial imports of military hardware is design-development capability. India has been through the license production, import substitution route in the '60s and '70s, but to no avail because no systematic programme was put in place to acquire the technologies and the capability to develop and make the next generation indigenously. "Make BY India" is a more important and appropriate slogan for India than "Make IN India."