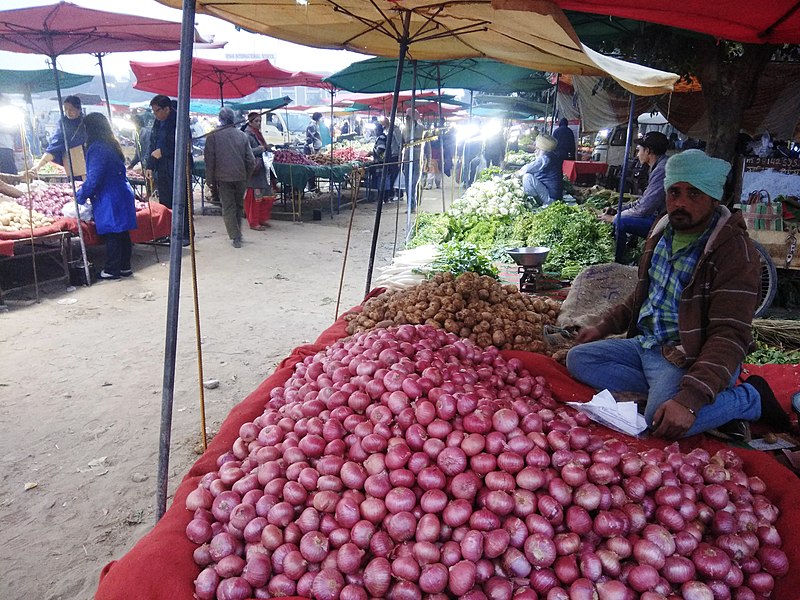 Critical View on Current Policy in Agricultural Education
17/06/2020
NEP is changing both the character and content of Agricultural education. The new policy is aimed at a shift from public funded to self financed/payment mode of autonomous universities and colleges by changing the curriculum content. Today's agricultural education like in other sectors of professional education as medicine, Pharmacy and engineering is getting increasingly privatized and commercialized. In short a shift from training skilled manpower to serve localized small farm production systems to large scale corporate farms.
Proposed New Education Policy in Agriculture
Makes education inaccessible to students from rural India.
Curriculum is increasingly replacing traditional courses such as plant breeding, agronomy, veterinary, soil & water conservation to agri-tech management, hybrid seed production, biotechnology, vertical farming, and even robotic farming. Introducing courses to suit the needs of large corporate farms.

A visible shift from self reliance in food production (feeding a billion people) to cultivation of commercial and export oriented horticultural crops to promote exports and benefit corporate agriculture, rich farmers and big traders.

In a word the character of agricultural education is reoriented to train experts from ideas of self reliance in food production to one dependent on imports from MNCs i.e. similar to old colonial times.
Agricultural education has been an essential factor in the success of agricultural development in India. Historically Agricultural education and Research in our country are closely linked and sailed together with a major goal to increase food production and achieving self sufficiency in food grains. Today we produce ~ 29.0 Million Tones of food grains and occupy 7th position in World agriculture. More than 68 % of population lives in villages and depend on agriculture for livelihood. Providing food & nutritional security and achieving welfare of this large chunk of population primarily depends on how rapidly modern technology is disseminated from labs to farmers fields.
We have today 75 state agricultural universities, 3 central agricultural universities under ICAR outputting nearly 15,000 agricultural graduates in crop and animal husbandry, Fisheries and forestry. Number of agricultural graduates and the level of training is grossly inadequate to cater to the needs of today's agriculture. Over all agricultural productivity improvement and farmers welfare primarily depends on filling the gap between labs and fields by development of high yielding crop varieties, animal breeds and adoption of modern methods of cultivation.
Agricultural education in India was developed in early 1960's based on United States "Land Grant System". Land Grant system is aimed at improvement of agricultural production & productivity chiefly to benefit benefiting big farmers and agribusiness corporations. Adoption of this agricultural education policy though helped to address food shortages, attaining self sufficiency in food production through Green, white, blue revolutions, primarily benefited rich farmers and brought serious inequalities among farmers.
However, nearly 82 % of our farmers are small & marginal farmers owning less than 1.0 ha of land. They mostly cultivate in small holdings rain fed crops such as small millets, oil seeds and pulses. However, so far technologies developed, crops researched & improved primarily targeted rice, wheat and cash crops (cotton, sugarcane) cultivated in irrigated well resourced cultivation benefiting rich sections of farming community.
Agricultural education and Research so far far been closely linked to country's agricultural development. Now NEP mandates formation of National Research Foundation to define and control curriculum, research priorities in agricultural research & education.
There is an urgent need to reorient our agricultural curriculum to address needs of small & marginal farmers cultivating rain fed crops, which include:
There exists a serious skill shortage in agriculture, research and extension

Need to increase number of graduates, by opening more agricultural, veterinary colleges, rural polytechnics.

Compared to other sectors in Higher education funds allotted to Agricultural education are grossly inadequate and require to be increased.

Should withdraw privatization, commercialization and consolidation (Dissolving and / nuclearization) of agricultural education to ensure super profits to corporate farming agri business complex & rich farmers

Require a shift from US land grant farm education prophesying high use of industrial ( chemical) inputs has significantly damaged soil, water bodies, environment and human health seriously. We require a shift in curriculum from capitalist high industrial input based present cultivation to nature friendly green cultivation in farmers cooperatives.

shift towards content innovation of agricultural education and the implications for a general green curriculum

Needs to be contextual to local farming conditions i.e. production oriented, environment friendly, innovative and value addition.
To achieve these goals
Agricultural mechanization suitable for small farms and their local manufacturing in small & medium industries. Local manufacturing of crop sowing, transplantation, weeding and harvesting machines sized to small holdings
export products with a high value processed products, such as flowers, vegetables and products from diary & livestock industry from village farmers cooperatives

training of skilled man power technological innovation, increase of IT applications in education.
In conclusion our agricultural curriculum should be reoriented to promote cooperative agriculture as envisaged by Gandhiji instead of forced promotion of corporate farming as proposed by Niti Ayog.
Dr. Soma Marla, Principal Scientist (Biotechnology), ICAR.NBPGR, Pusa campus, New Delhi