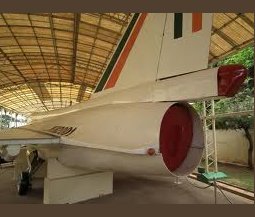 100% FDI in Indian Defence Industries: "Nationalists" Ditch Self-Reliance?
20/06/2014
The only reason there is a question mark at the end of the title is that, although a Policy Note is pending consideration by the Cabinet, the BJP-led government has not yet announced its decision. But the drumbeats in support of a policy to further liberalise the defence manufacturing sector to FDI are growing louder, led by Indian corporates with clear vested interests, as well as some strategic experts advancing a spurious logic and some economists and miscellaneous commentators who perennially clamour for FDI in any and all spheres as if it were the panacea for all difficulties. Make no mistake, India's over-reliance on military hardware imports and the moribund state of much of its mostly state-sector defence industry, represent a genuine crisis of epic proportions, crying out for solutions. But FDI in this strategic industry vital to national interests will not, and can not, contribute to such a solution, and those who argue that it can are either being deliberately disingenuous and pointing to a mythical pot at the end of the rainbow, or are supremely naïve with little knowledge of defence industries as such.
Before we discuss the main issues involved, let us look at the bare bones of the policy itself and its background.
Policy and background
The policy draft proposing to open up the Indian defence industry to FDI up to and including 100% was advanced within two days of taking office by the new Minister for Commerce, Ms.Nirmala Sitharaman, well-known to TV viewers before the elections as a redoubtable spokesperson for the BJP. Defence Minister Arun Jaitley has also spoken approvingly of the "new" policy.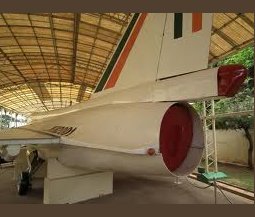 Image Courtesy: commons.wikimedia.org
In actual fact, the policy initiative is not new at all, but only further liberalises a policy first adopted by the NDA government under Prime Minister Vajpayee in 2001 and taken to the next step by the UPA government. The proposed new policy is a rehashed version of a policy framework proposed by the Department for Industrial Policy and Promotion (DIPP) during UPA-2, underscoring the fact that many of the Modi Government's "new" policies are merely dressed up variants of earlier, especially UPA, policies.
Under the UPA government, the defence sector had been opened up to FDI upto 26% in all cases, upto 49% where transfer of technology was involved with a provision of allowing even 100% FDI in special cases where state-of-art technologies were being brought in to India. The current proposal is to allow upto 49% FDI as a general rule, that is, without prior approval, 74% where transfer of technology is involved, and 100% in special cases as earlier.
The argument being advanced by the DIPP and the Commerce Ministry is essentially the same as during the UPA regime, but positioned as reinforcing the Modi Government's supposed thrust on boosting the investment climate in general and the manufacturing sector in particular. Proponents of the new policy argue that, whereas India currently mostly imports equipment, foreign original equipment manufacturers (OEM) will in future feel encouraged to set up manufacturing bases in India, thus not only saving foreign exchange but also generating employment in India, broadbasing and upgrading the defence industrial base within the country, enabling the absorption of advanced technology into the wider Indian industry and potentially opening up the prospects for export of defence equipment.
As we shall see, and as experience also shows, none of these propositions stand scrutiny. In fact, if at all such FDI takes place and mostly foreign owned and run defence manufacturing units are established in India, it will only further undermine India's existing defence industrial base, put additional obstacles in the way of India acquiring and building self-reliance capability to design and manufacture advanced defence hardware, and render India even more dependent on foreign manufacturers and governments for military hardware than it is now, posing grave threats to national security especially in times of crisis and to the autonomy of its foreign and strategic policy.
Multiple Contradictions
It is worth noting that since liberalisation of FDI in the defence sector in 2001, and further opening up to larger percentage of FDI under the UPA dispensation, only $4.8 billion (Rs.28,800 crore) of FDI has come in to the defence sector compared to a total $322 billion FDI is all sectors taken together. This shows that foreign OEMs do not perceive any particular advantage in bringing in investment and setting up manufacturing facilities in India, just one of many contradictions in the entire policy frame.
This is entirely understandable from the OEMs' point of view. Investing in and setting up manufacturing facilities in another country means a long-term commitment to a permanent presence in that country which, in turn, means believing that order books would remain full over the years. How can any foreign manufacturer be sure that it will keep receiving orders that would justify the initial investment and cost of maintaining a fully equipped and running establishment of high-tech machinery and highly skilled and qualified personnel?
Under Indian Defence Procurement Policy, 30% of any order should be offset in India through local production, assembly or procurement of goods and services, this figure going upto 50% in case of large orders such as that for the Medium (Weight) Multi-Role Combat Aircraft (MMRCA) deal won by the Rafale fighter from Dassault of France. OEMs have usually followed the offsets policy by investing in a Joint Venture with an Indian partner in either the public or private sectors. Even though, through such FDI and JVs, a substantial proportion of the offset amount would actually revert to the OEMs, they have had to be dragged kicking and screaming into each offset agreement. Not only are OEMs worried about losing control over their proprietary technologies, they are also reluctant to off-shore defence hardware manufacturing, a major element in otherwise struggling developed country economies and crucial to maintaining their technological lead over other parts of the world.
Raising FDI limits to 74 percent or even higher is not going to change this. There are other problems too for OEMs. If, for example, Dassault were to invest more heavily in a manufacturing base in India, what would it do with this facility after the Rafale order is fully executed? Given the well-known uncertainties in securing defence hardware orders, and the notoriously long gestation periods in India, most foreign OEMs are likely to consider the risks of heavy FDI in India to be far too high.
Suppose some OEM does bring in large FDI into India, there are serious dangers for India. It is not difficult to see that, in order to keep its Indian manufacturing facility running regularly and bringing in adequate returns on investment, it would have to either plead with, or pressurise, the Indian government to keep its order book full up a regular place further orders with it. Given the experience in India, pressure would mostly be applied, along with suitable inducements and lubrication of the decision-making system. With a permanent presence in India, foreign OEMs would therefore arm-twist their way to a continuous stream of equipment orders, whether or not India truly required them, rendering the Indian military continually dependent on these OEMs, saddled with perhaps unnecessary or ill-suited equipment for which they would undoubtedly have to pay through the nose!
The saving grace is that this is a highly uncertain path, filled with unpredictable obstacles, and OEMs have clearly been highly reluctant to travel down this road.
No self-reliance through FDI
The long history of India's licensed production agreements with foreign OEMs, the idea being that collaboration in manufacture with some so-called sharing of technology will gradually lead to self-reliance, has clearly shown that meaningful technology transfer has rarely taken place and that technology acquisition by India, meaning Indian firms, scientists and engineers acquiring the capability to independently design, develop and then manufacture sophisticated military hardware, has not occurred. Such acquisition of capability in the face of resistance to genuine technology transfer by the OEM requires special and dedicated effort which India has simply not put in. Why this effort has not been put in, and why no political or administrative leadership has been brought to bear, in the pursuit of the national goal of self-reliance in the crucial defence sector, will remain a perennial mystery. As argued in these columns earlier, it will call for targeted, goal-oriented and consistent leadership as has been available in the space and atomic energy sectors, but which has not been forthcoming in the defence production sector. Acquisition of self-reliant capability in this sector will certainly not happen by itself through the FDI route. OEMs have fiercely resisted India's offset policy, and especially any requirements for transfer of technology, precisely for the reason that they do not want India to acquire independent capability. Over 50 years of licensed production in collaboration with British, French and Russian OEMs besides miscellaneous others have shown that even setting up of complete production in India has not led to self-reliance. Apart from India's failings in this regard, the very transfers of technology were designed to ensure that vital components, design features, materials and other elements were not shared. Even when 90 percent or more of the cost of the equipment was spent in India, based on which India claimed close to cent-per-cent indigenisation of the technology, the remaining 10 percent was critical and remained outside of Indian hands. What makes the DIPP or the Commerce Ministry or the BJP leadership believe that 100% FDI will make things any different?
A major aspect of the thinking behind higher FDI going up to 100 percent is that foreign OEMs would be reluctant to transfer technology to JVs in which they have only a small stake, and therefore raising the FDI limit to 74 percent or even 100 percent would help them to overcome this reluctance. But although 100 percent FDI has been allowed since 2006 in special cases, not a single OEM has taken up this offer. The US government and the major US military aircraft manufacturers Boeing and Lockheed Martin were so keen to land the MMRCA contract that Lockheed Martin in particular, reportedly at the urging of the US Government, was finally even prepared to set up assembly lines in India for the F-16, but the Indian side did not consider this a strong inducement because the technology was more than 30 years old!
And consider this. If the Indian company were 100 percent OEM owned, say Bharat Boeing or Lockheed Martin (India), it defies imagination as to how this would enable India to acquire the technology. Crucial components, materials or technology elements would be supplied from the parent company, making Indian acquisition impossible. And even if many Indians were employed, knowing how to assemble components or sub-assemblies does not give you capability to design new equipment.
It should be remembered that we are dealing with defence hardware here, not white goods or TVs!
What is the goal?
Question is whether, despite all the rhetoric and justifications for inviting FDI in defence, is self-reliance in defence production really a goal for the BJP-led Government? Or is the new policy merely about "sending the right signals" to overseas investors, or pleasing certain sectors of Indian industry who are looking to make major breakthroughs into the defence sector by leveraging the technical know-how of foreign OEMs?
Some sections of Indian industry, such as the Confederation of Indian Industry, and some individual companies such as Pipavav Shipbuilders who have made major forays into the defence sector, have come out in full-throated support of the new policy.
But other companies are more circumspect. Tatas have made no comment, and Reliance (Dassault's preferred partner for offsets in the Rafale deal) and Mahindra have maintained silence at least in public. Larsen & Toubro, and several others, have not supported unconditional raising of FDI to 100 percent, clearly because this would leave Indian companies in the lurch. Some like L&T have even argued that if foreign OEMs re given such unfettered access to Indian markets, India should also press for and secure similar market access for Indian companies, clearly a pipedream!
The Modi Government's motivations and goals are fuzzy. Not only is Arun Jaitley carrying a heavy dual load of the Finance and Defence portfolios, the PM has still not even appointed a Minister for Defence Production, normally a MoS under the Defence Minister. Does this mean this Government does not consider indigenous defence production a priority? And is that why the new policy for FDI in defence seems focused exclusively on money and investment rather than on self-reliance?
These columns have argued earlier that the Government needs to urgently come out with a White Paper or Policy Document on enhancing indigenous capability in defence equipment and reducing the currently obscene proportion of importing 65 percent of its defence hardware compared to a negligible percentage in China. Such a White Paper should be widely debated and a new direction given to indigenous defence capability. Any policy about FDI in defence manufacturing sector should be framed and considered only against such a comprehensive assessment and against the goal of self-reliance in defence production.